Talbot Express 280-290
Talbot: A French car brand that existed until 1993 on the market. Among the campers, the Talbot Express, which we already equipped with BlidimaX® window mats, was especially popular.
–>Talbot Express 280-290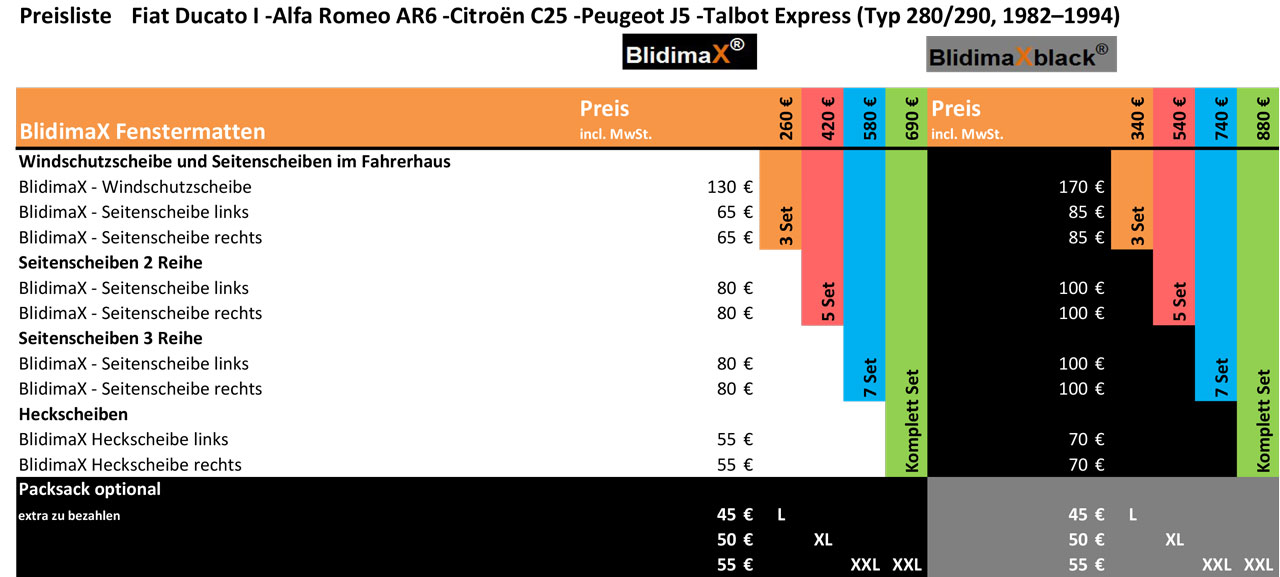 Price overview
Click on the image. If it is too small, than download the price list as PDF link below.
If your vehicle is not listed, please contact us. We manufacture your BlidimaX® window mats for every vehicle.