Opel
It does not have to be a camper or an offroader. More and more customers are looking for the BlidimaX® for your car. We like the demand of course.
BlidimaX® window mats are already available for the Vivaro. And of course for any other Opel. Just ask.
–>Opel Vivaro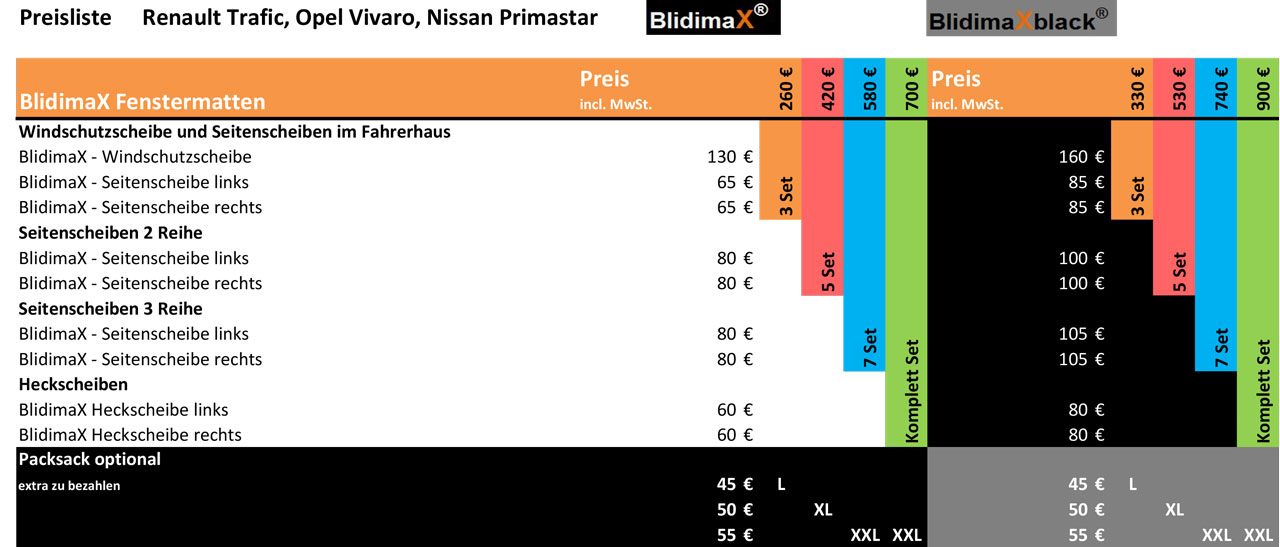 Price overview
Click on the image. If it is too small, than download the price list as PDF link below.
If your vehicle is not listed, please contact us. We manufacture your BlidimaX® window mats for every vehicle.